Hello,
.... and one more "Liberty Walk" kit... this time on the basis of the Lamborghini Murciélago.
The base kit is coming from Fujimi, has some nice details and only few parts.
The transkit from Eightyone is consisting of resin parts only. These were already cleaned and wonderful casted. Fitting is great, only gluing to the body necessary. No putty, only little sanding... perfect.
Some further mesh will be added later ....
Here some pictures of the "tuned" body of the car... yellow is Fujimi, white is Eitghyone ...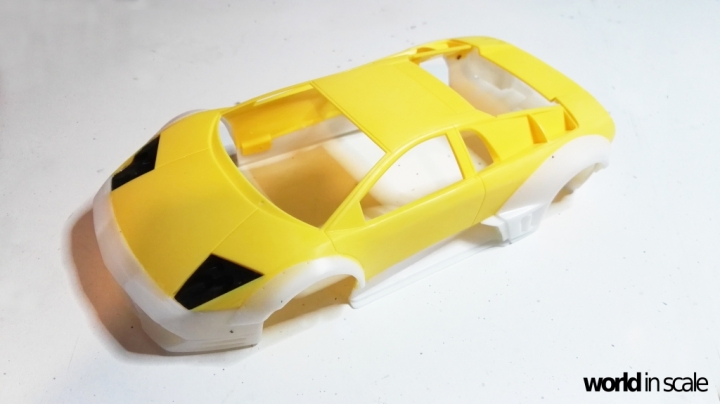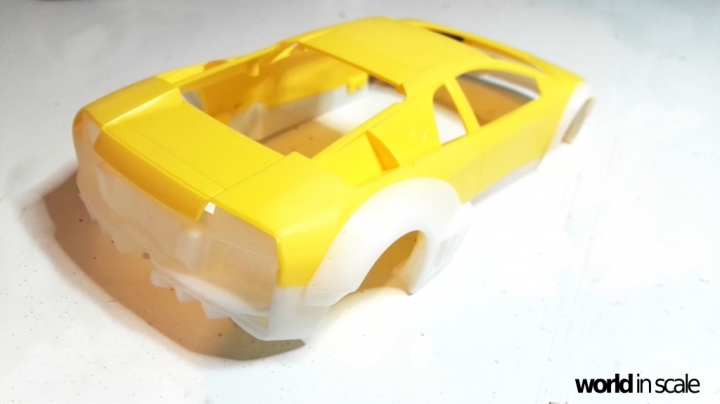 Cheers
Micha