As a follow up to the review I have started a build of the kit. No major issues so far, aside from my dislike of working with chromed parts, and a minor issue with the plastic-the black plastic does not seem to take cement as easily as the white. Detail of the parts is, however, excellent. I tried to lightly sand the brakes to dull the finish. Any tips on washes or paint to create a worn look would be great.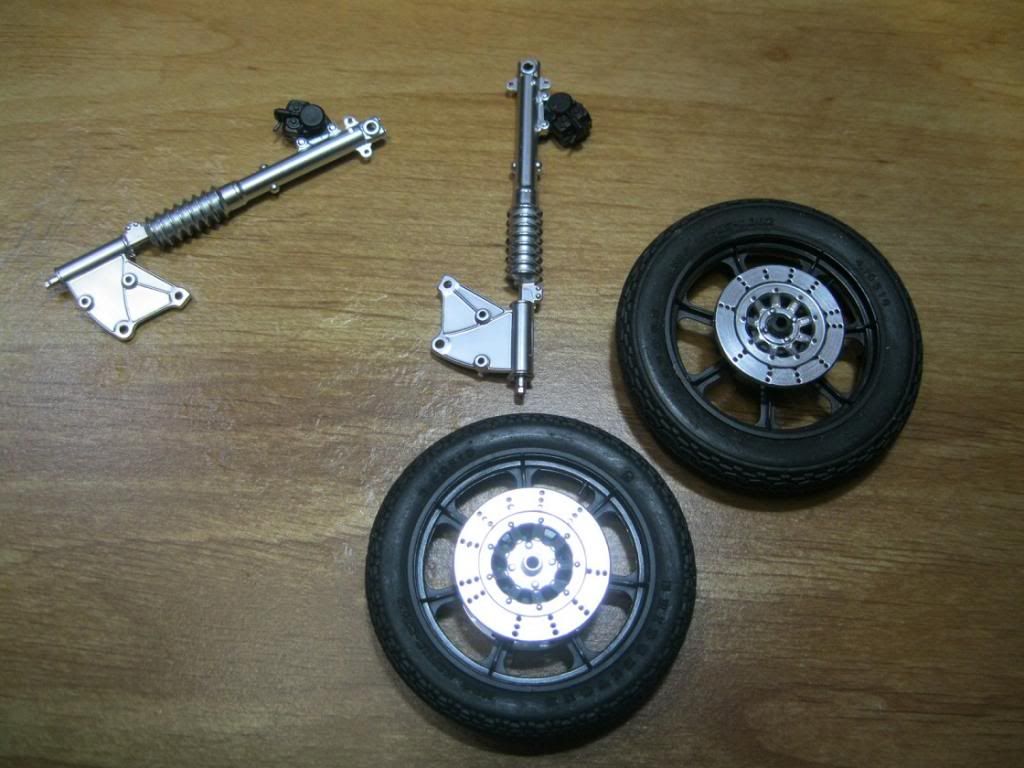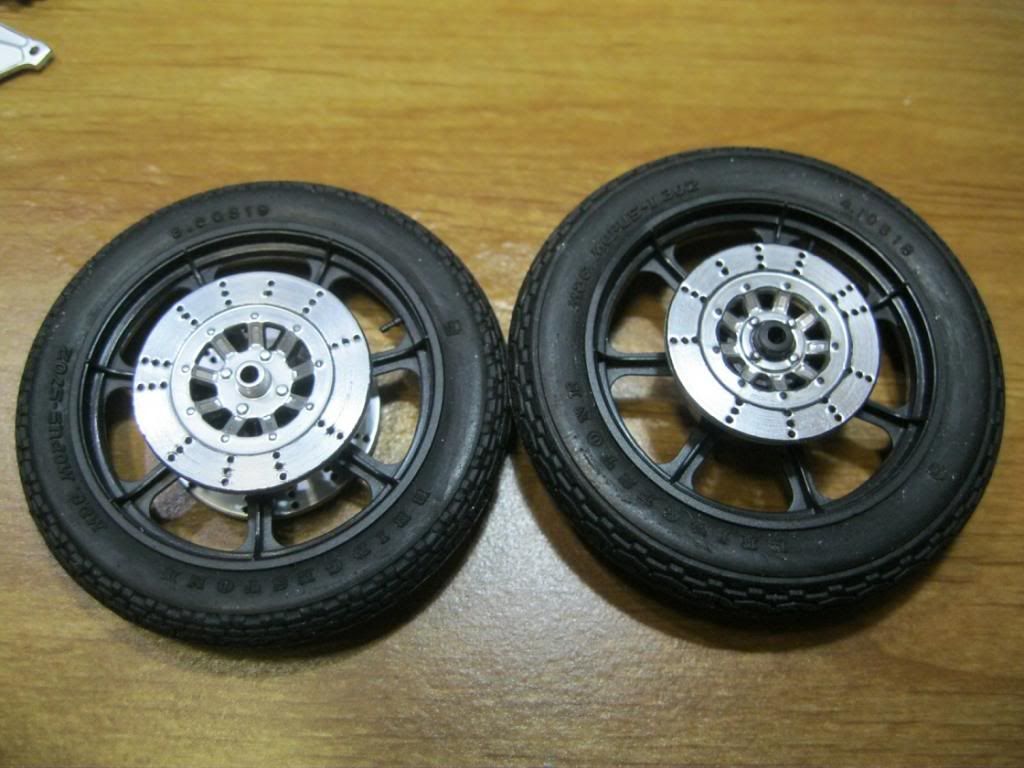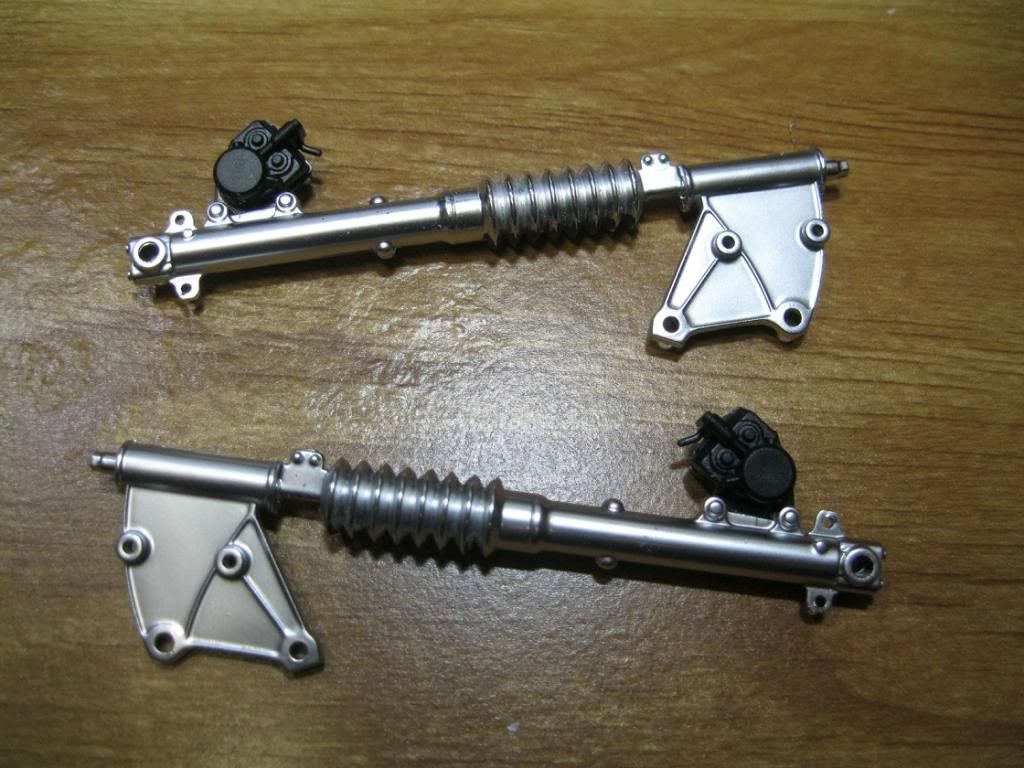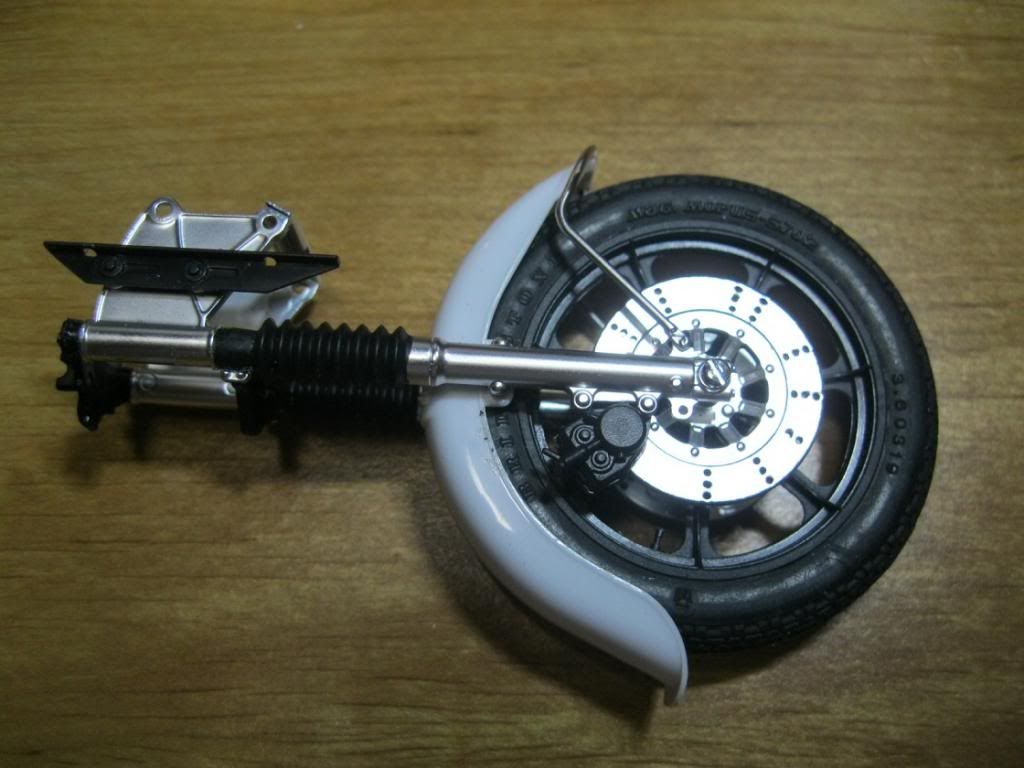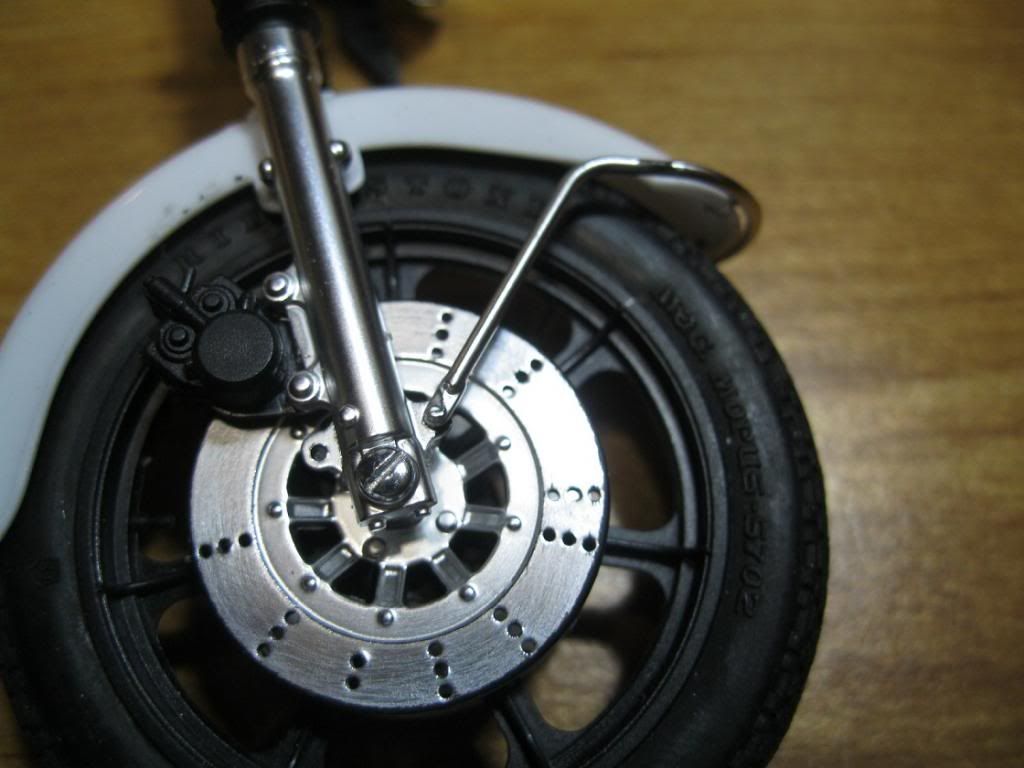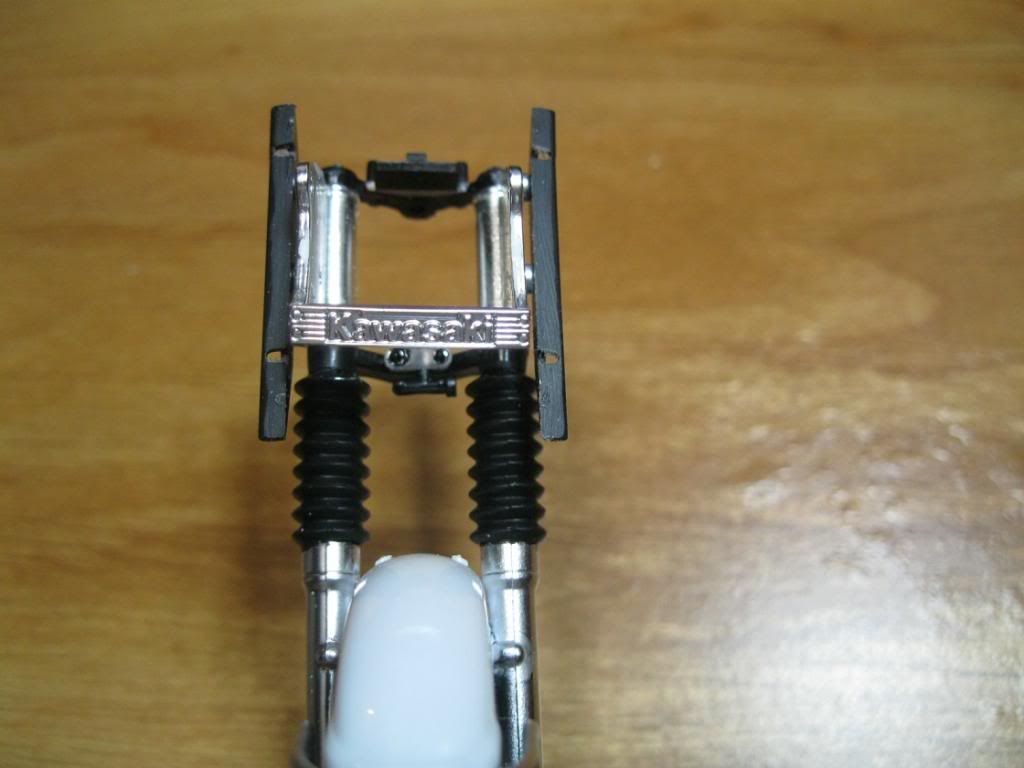 A screw is used to hold the forks to the tire. The tire can rotate, but with difficulty. The instrument dials are molded in white, to be painted black. Everything else was molded in black. I will hold off on the decals until the end of the build.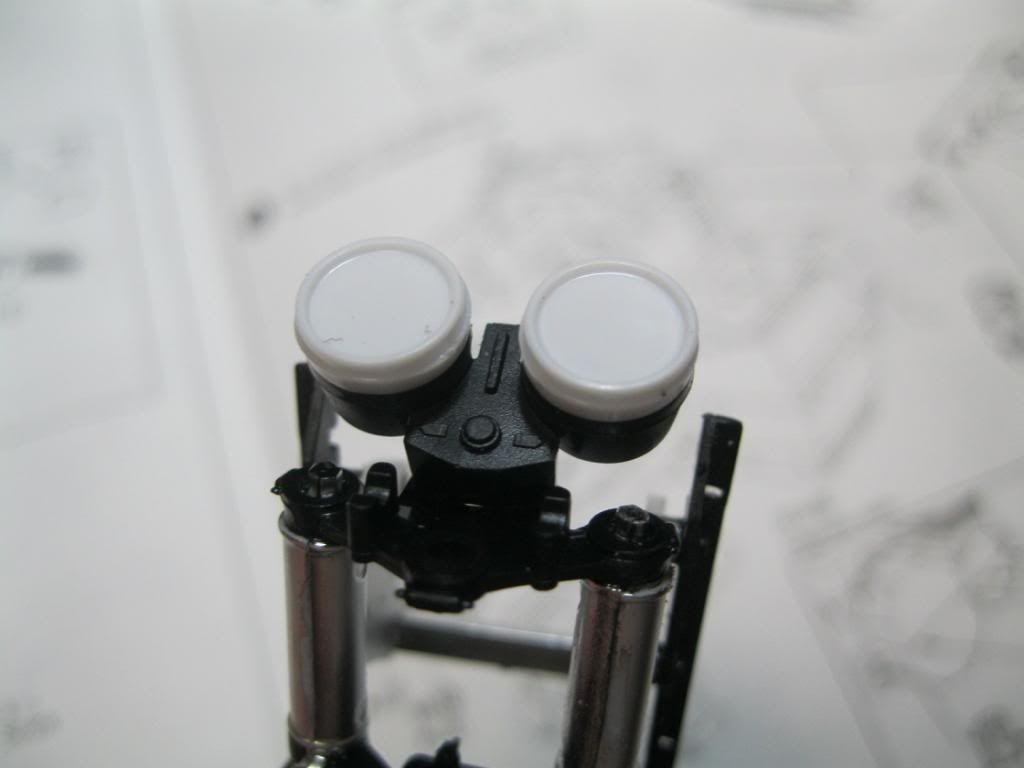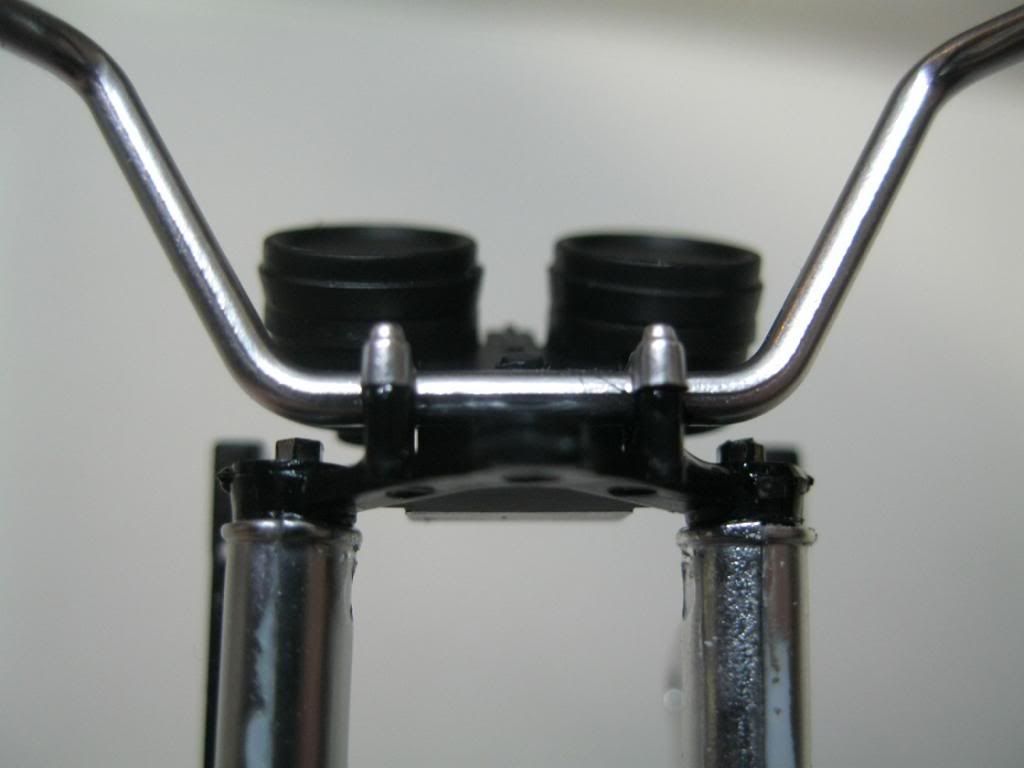 The grips were attached with CA glue, which helped fill the slightly oversize holes.
Next in assembly is the rear wheel. The sprocket and chain are one piece but don't fit snugly over the wheel hub. To properly secure things it should be glued. The cover sits at a slight angle, pressing the chain inwards.
I am currently working on the engine. More photos to follow.