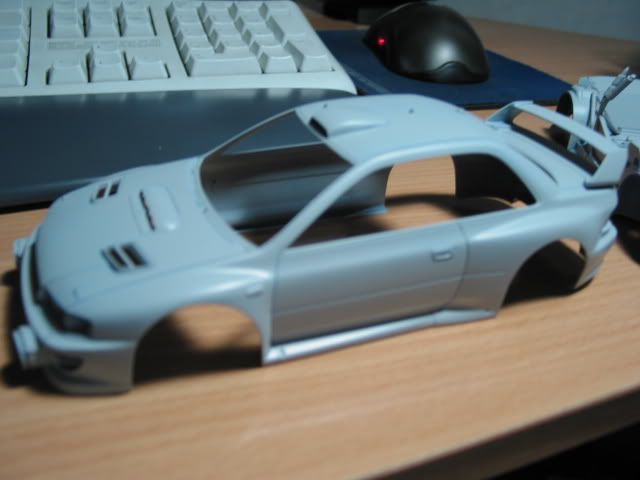 Not much of a fancy here... I want to use AB (with enamel medium) for this one. Problem is, I can't find a good match for the WR Blue Mica. Suggestions?
Wheels and windows in progress. Wheels painted with Gunze spray can gold and retouched many times. Ack! Scratches on the windows! Any help masking it and removing the scratches?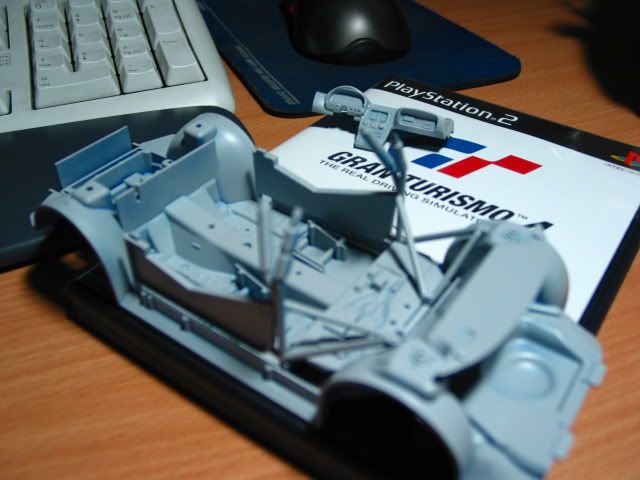 Inside of the car. Nothing much fancy. Just primed it.